Interested in making our teas at home? Check out the online store.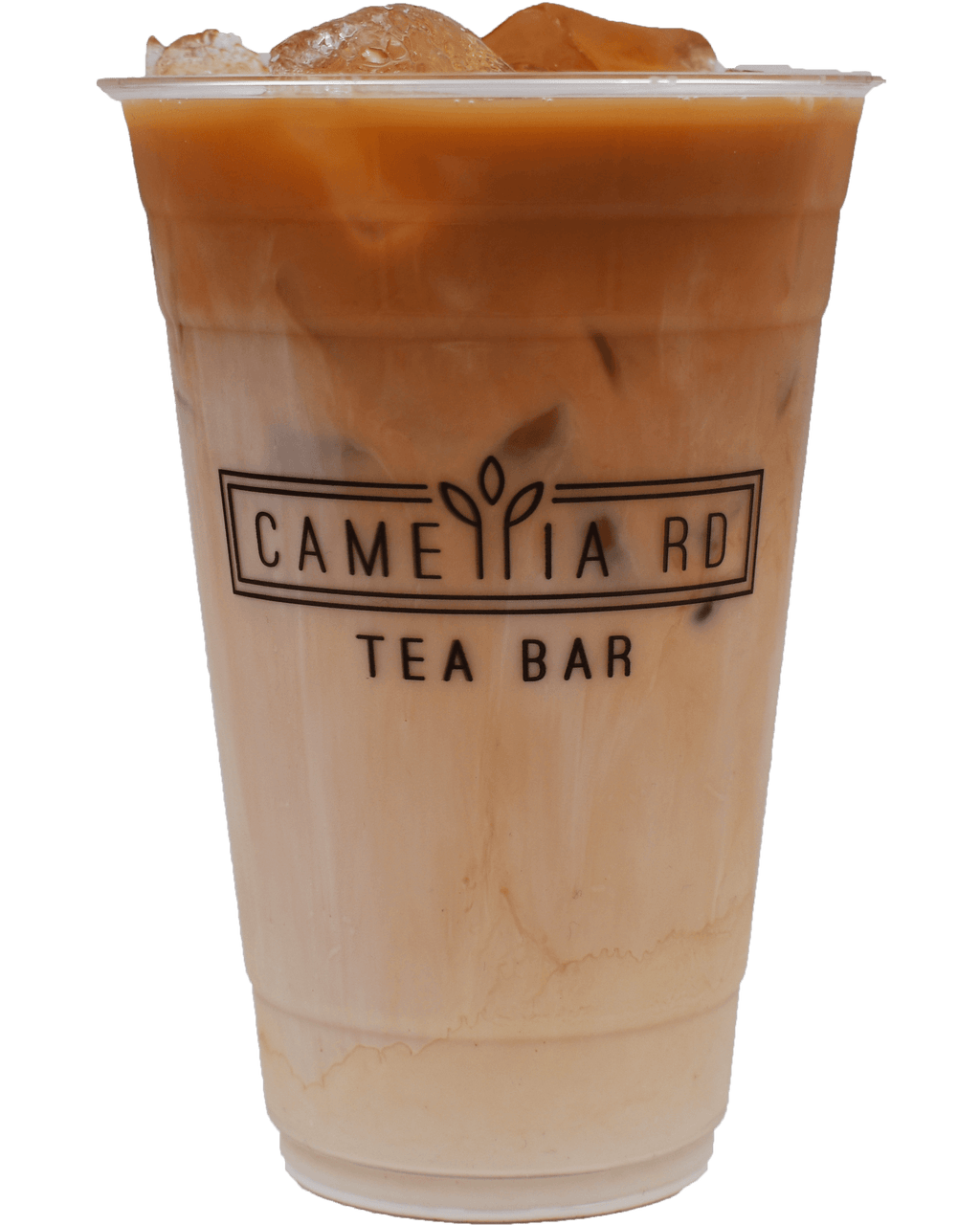 Camellia Blend *
Dark and bold. Camellia Rd's house blend of black tea.
* Available hot.
Tea Origin: China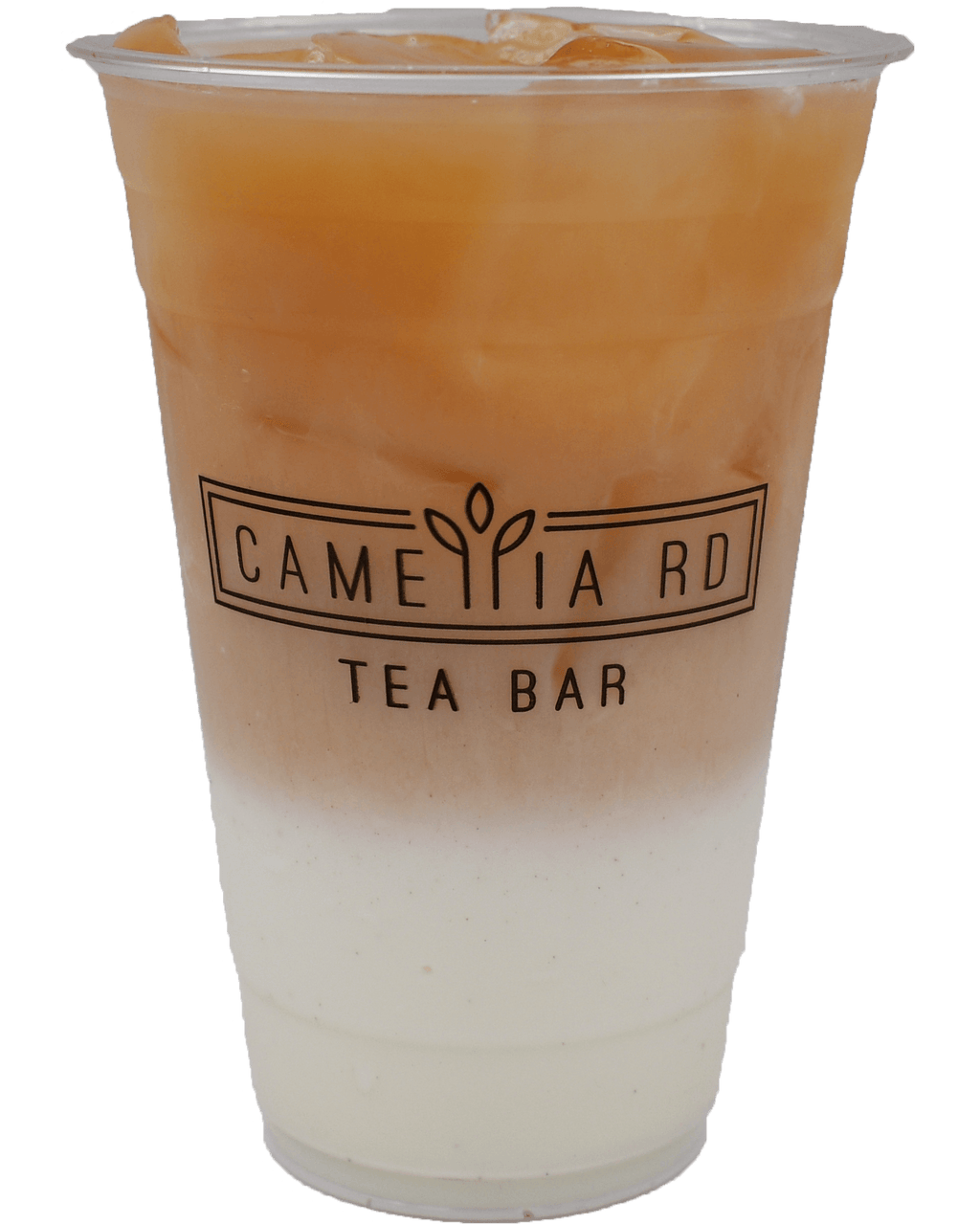 Jasmine Green *
Floral and bright.
* Available hot.
Tea Origin: China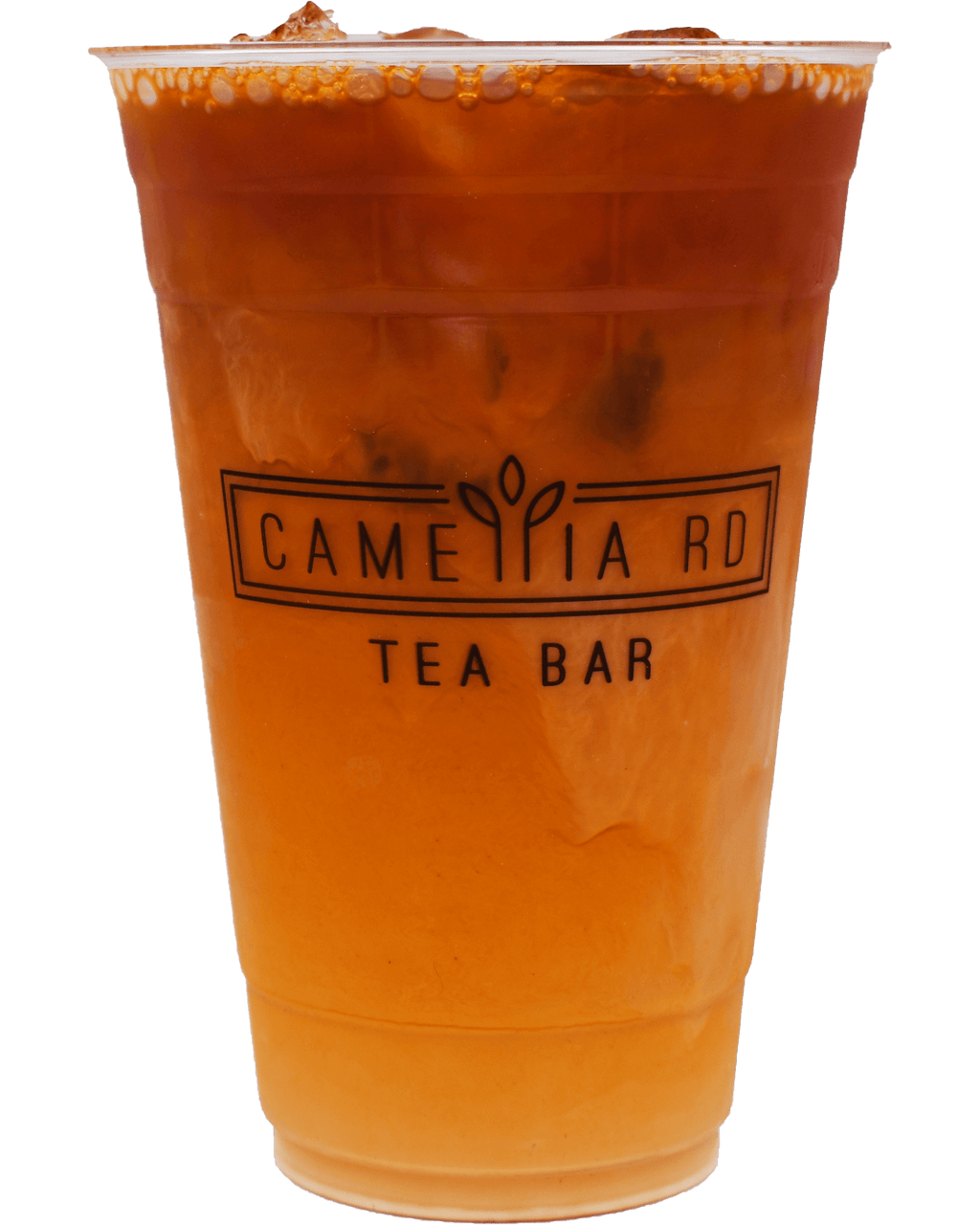 Thai
Spiced tea with an iconic orange. Commercial blend.
Tea Origin: Thailand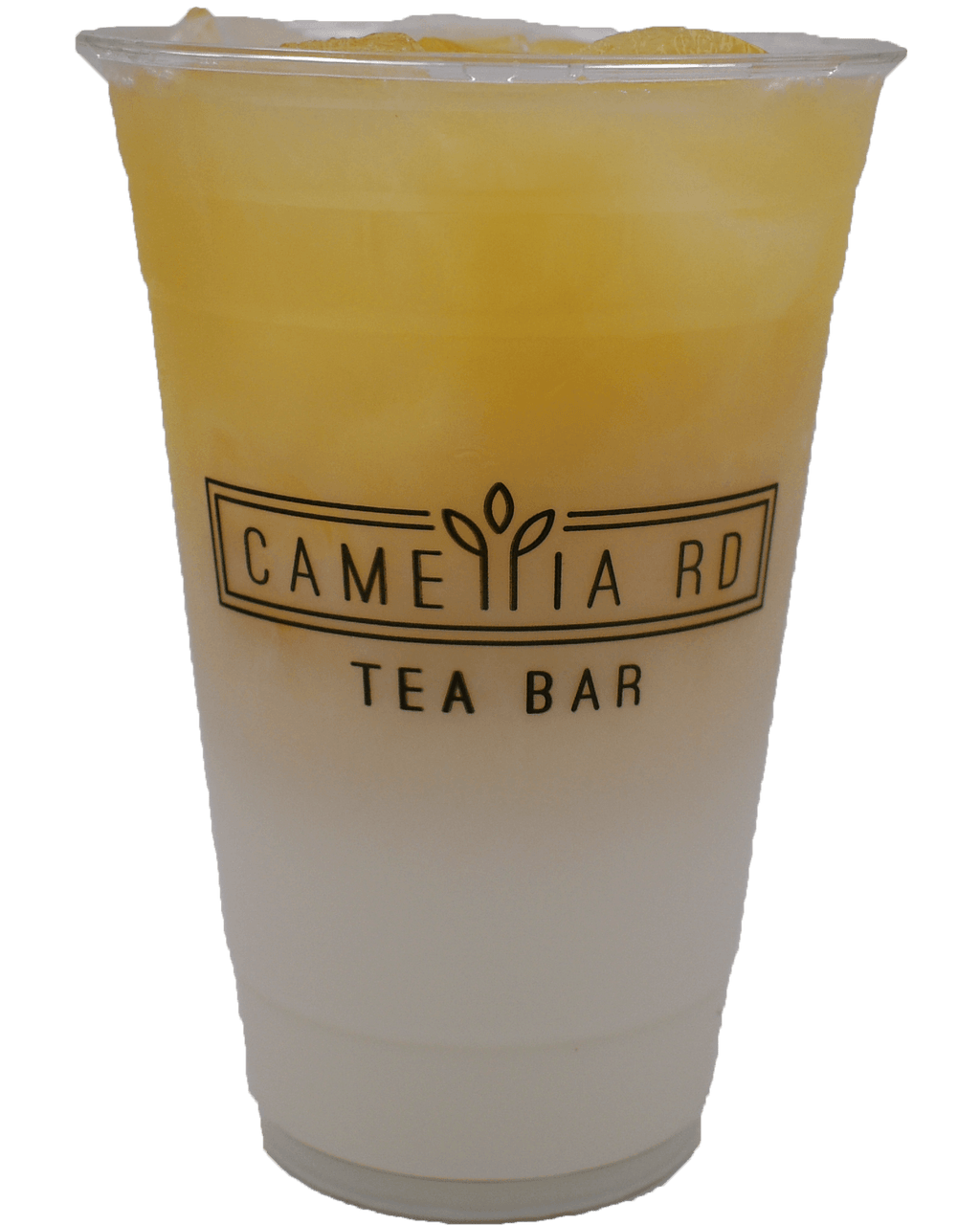 Genmaicha *
Nutty and roasted flavor, with green tea notes. Roasted brown rice tea.
* Available hot.
Tea Origin: Japan.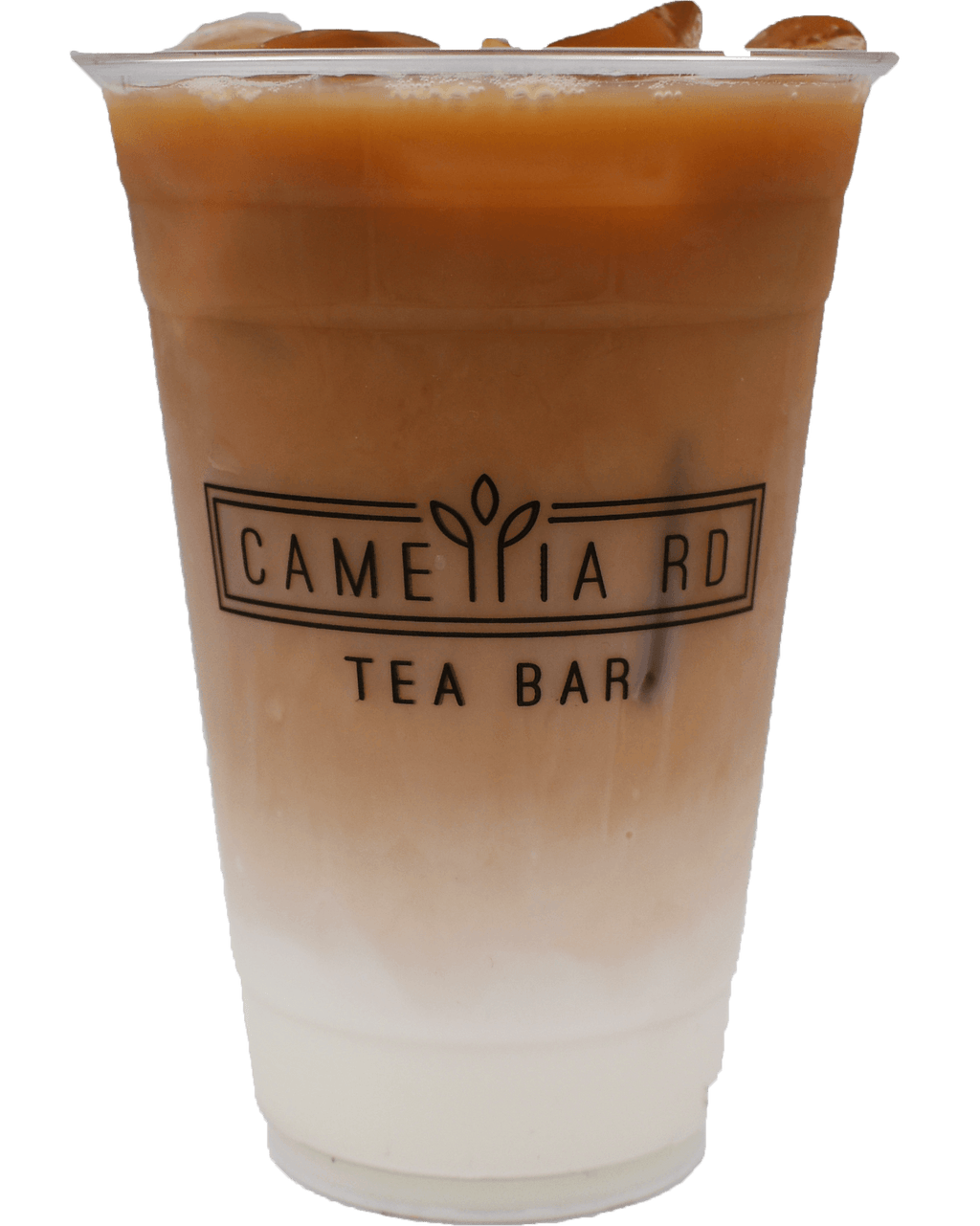 Earl Grey *
Black tea with bergamot orange and lavender. House blend.
* Available hot.
Tea Origin: China. India.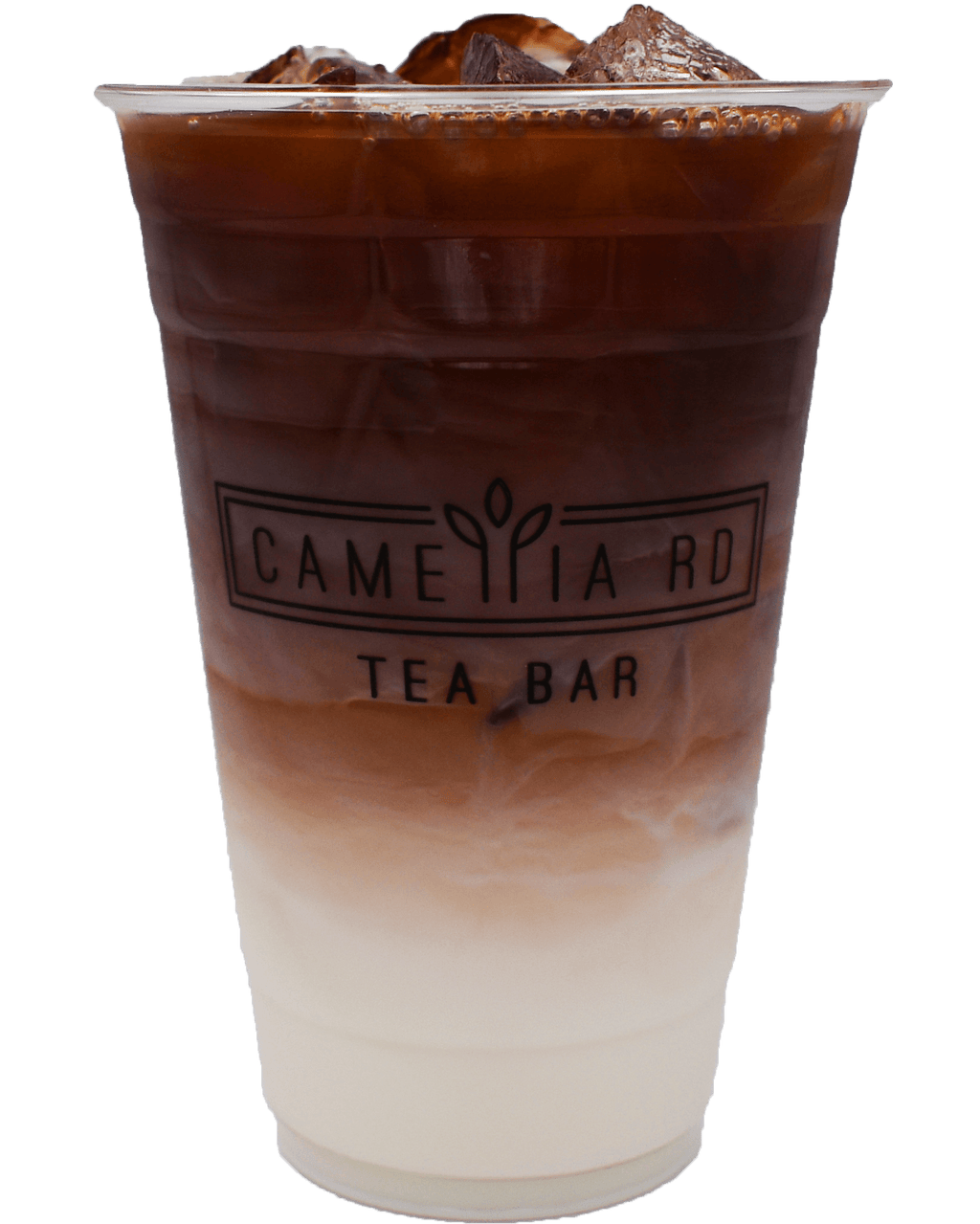 Scottish Caramel
Earthy, buttery, sweetly fragrant. Pu-erh tea steeped with almonds, cacao, and caramel extract. House-blend.
Tea Origin: China.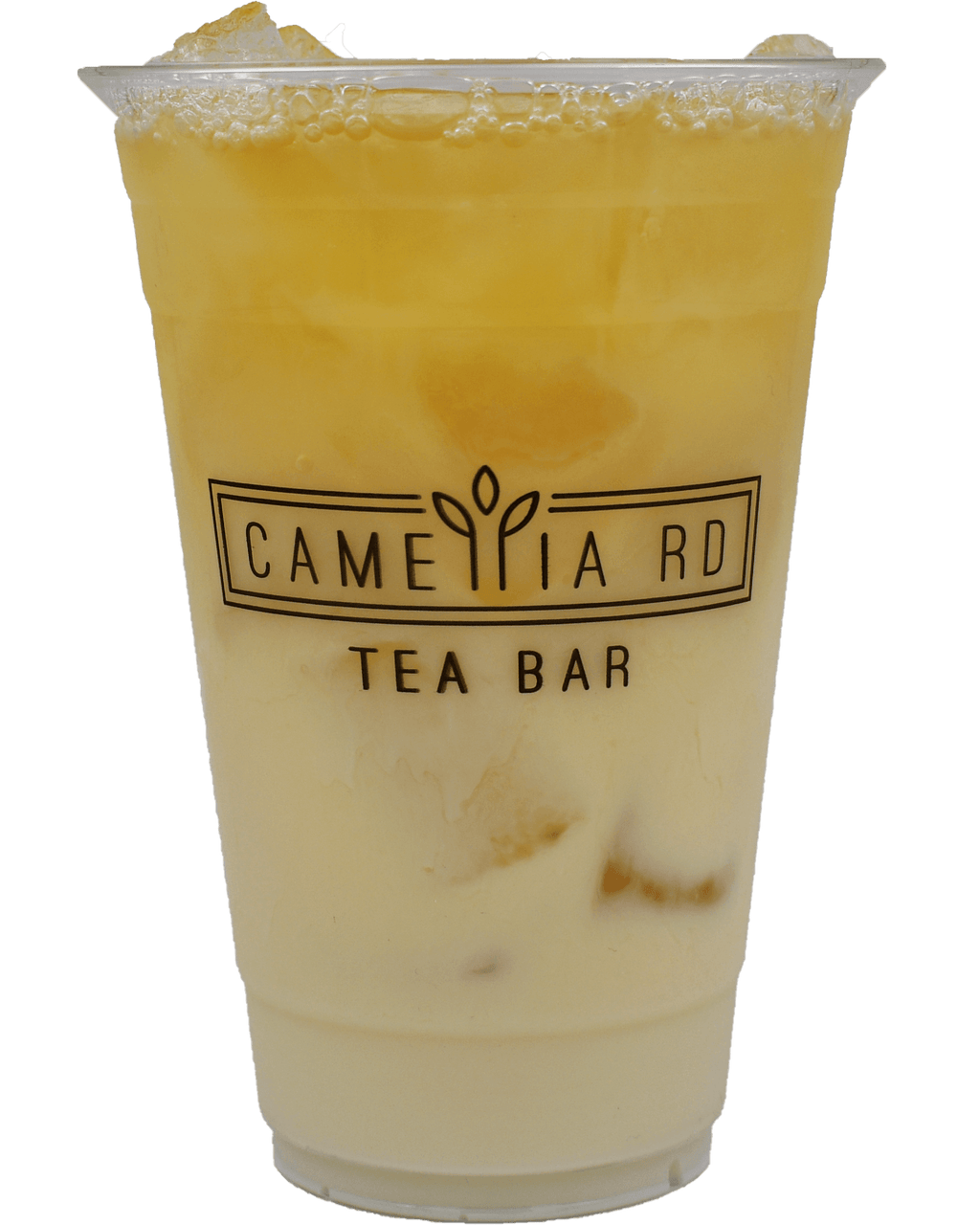 Oolong *
Light Tie Guan Yin oolong tea with fresh floral scent. Reminiscent of green tea.
* Available hot.
Tea Origin: China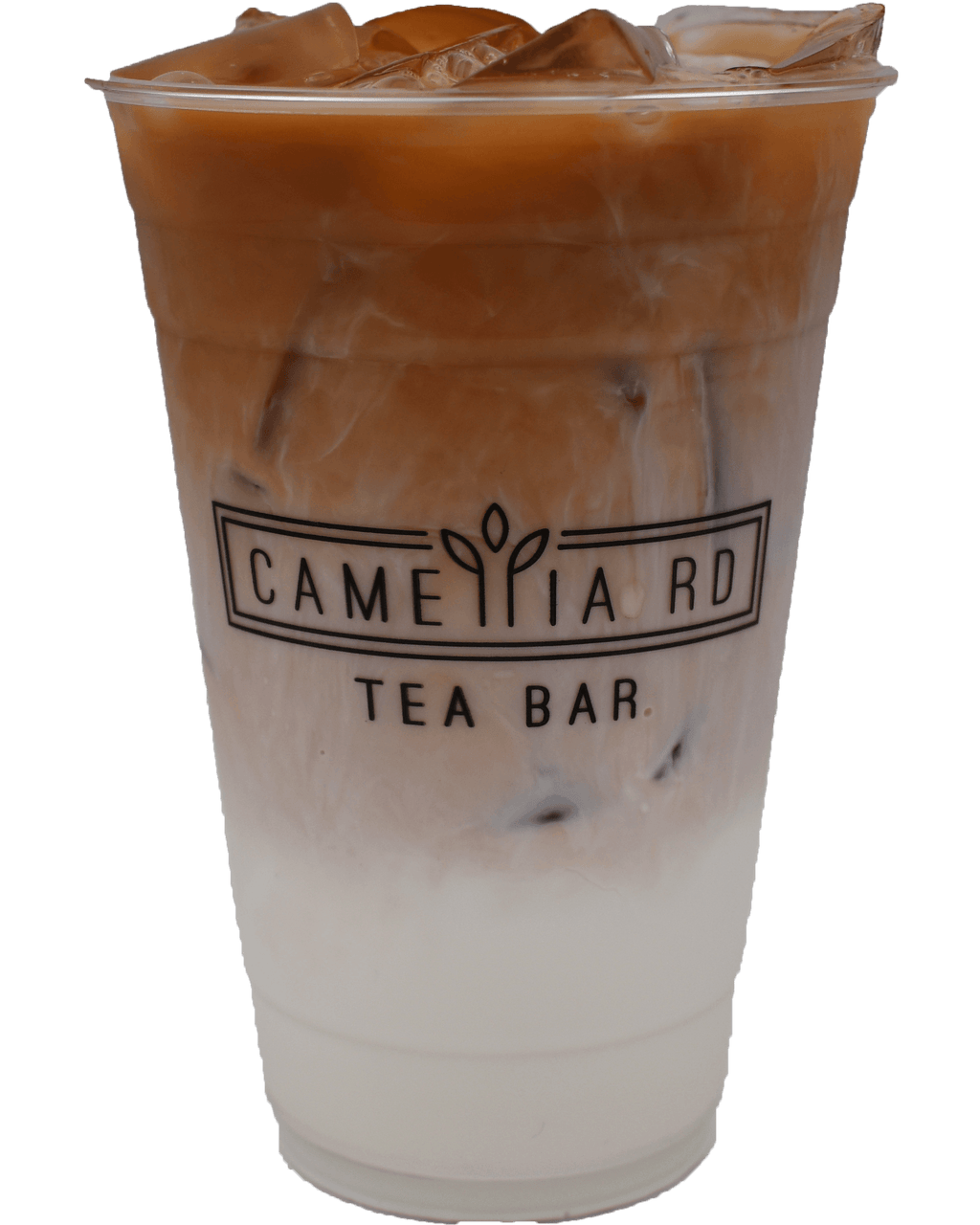 Hojicha *
Deep roasted flavor with sweet caramel notes. Very low in caffeine.
* Available hot.
Tea Origin: Japan.
Matcha
High-grade, single-origin Japanese green tea powder. Sourced from different regions on a rotating basis.
Tea Origin: Japan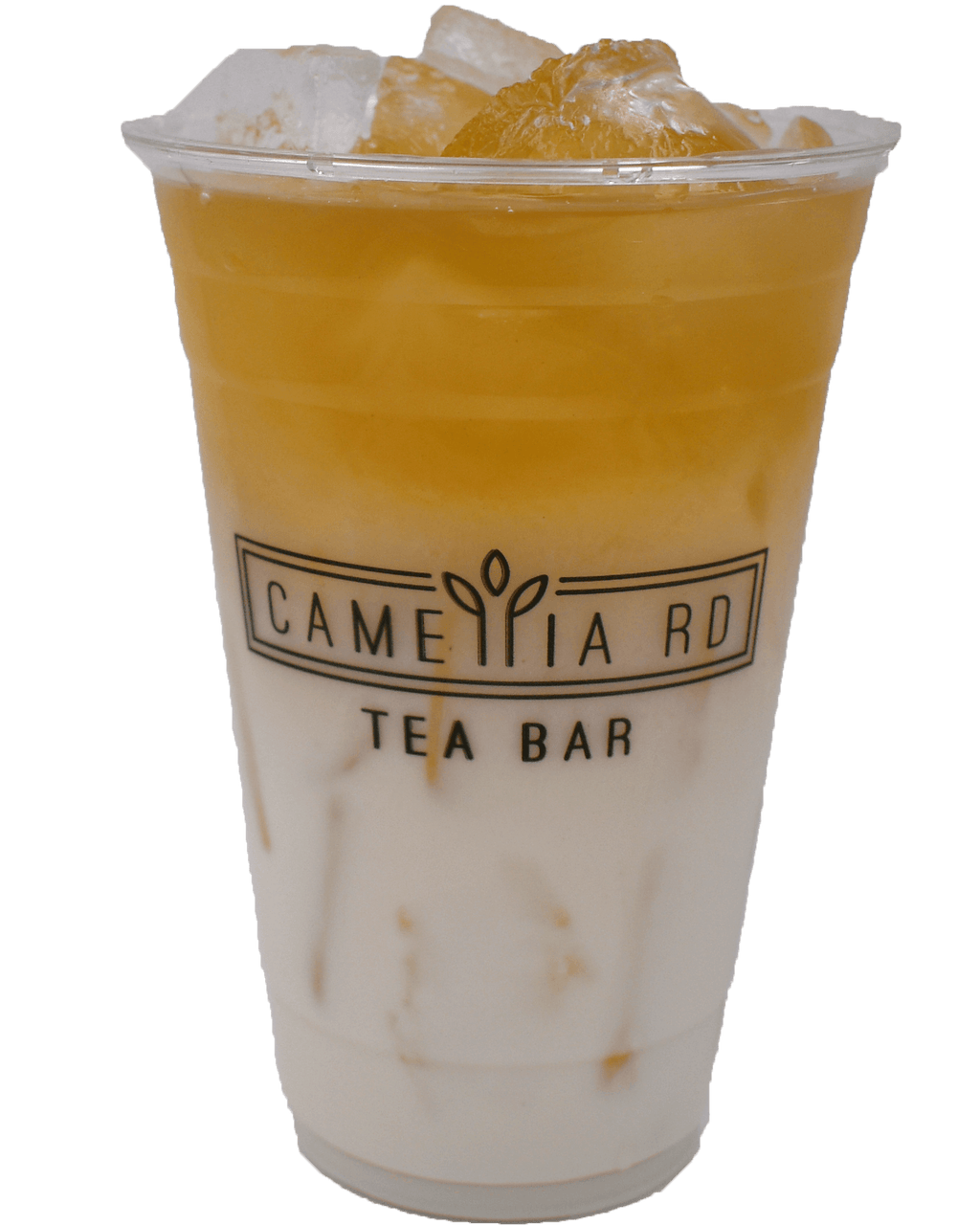 Chrysanthemum
Floral and delicate herbal tea. Made with chrysanthemum flowers and goji berry. Non-caffeinated.
Tea Origin: China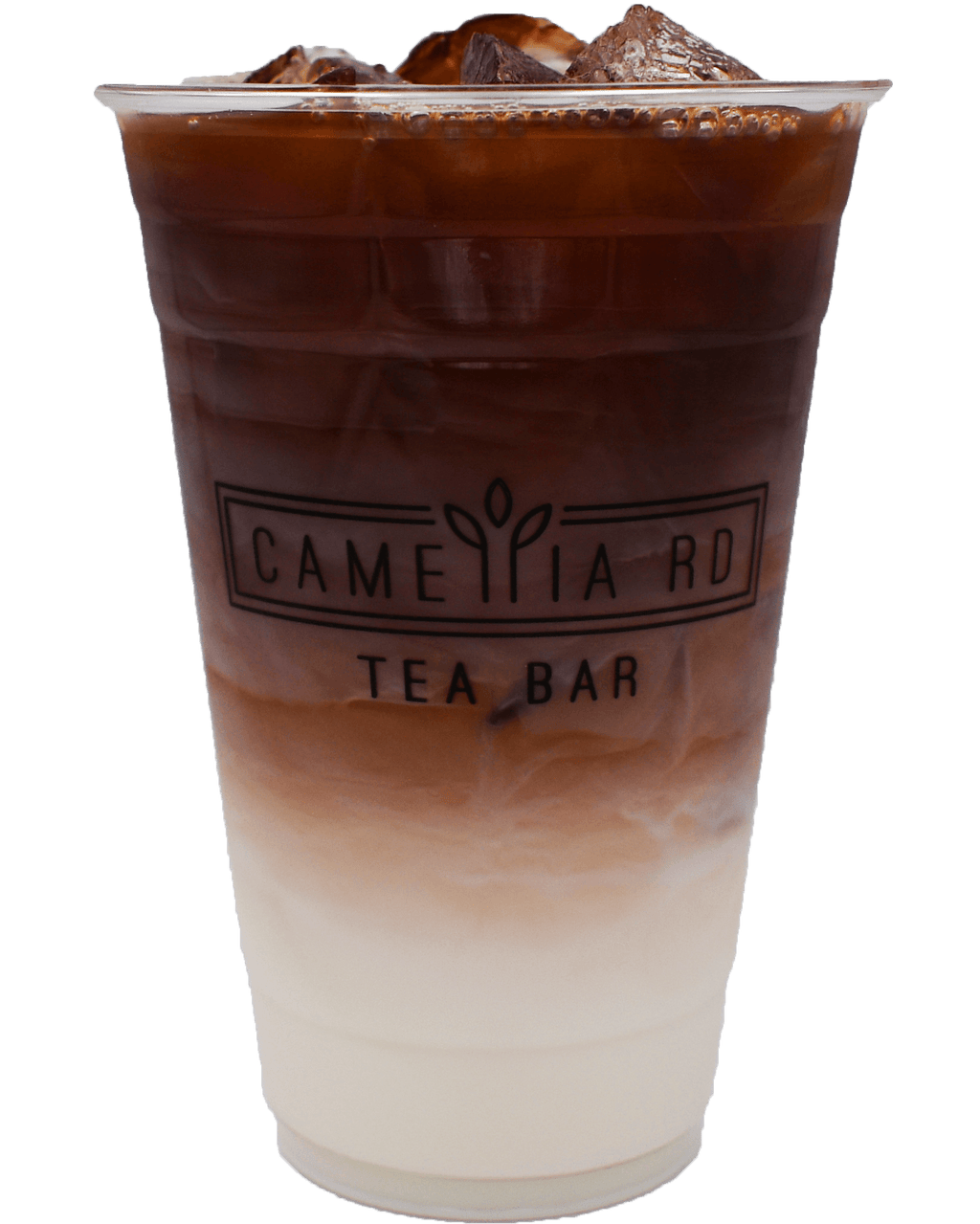 Puer (Sticky Rice)
Aged Chinese tea specially prepared with sticky rice herb to give a unique, deeply earthy fragrance.
Tea Origin: China
Our current available Tea Fresca flavors can be found on our menu page: Order Ahead page.
Tea Fresca
Inspired by Mexican Agua Frescas, the Tea Fresca is a cold, refreshing, fruit-based tea drink prepared by the barrel. It's for cooling down on a hot summer day and for pairing with a delicious full meal.
Dairy
Whole milk is our choice for most teas. Some of our darker teas, like Thai, use half & half as the standard. An organic, lactose-free milk option is available (2%).
Plant-Based
We offer two plant-based alternative milks.
Organic Cane Sugar
We exclusively use our in-house simple syrup made from 100% organic cane sugar for all our drinks. Grab a bottle for the house -link here?-
125%
Extra sweet. We can add more too! Don't be shy.
First one's on the house! (Additional +.50)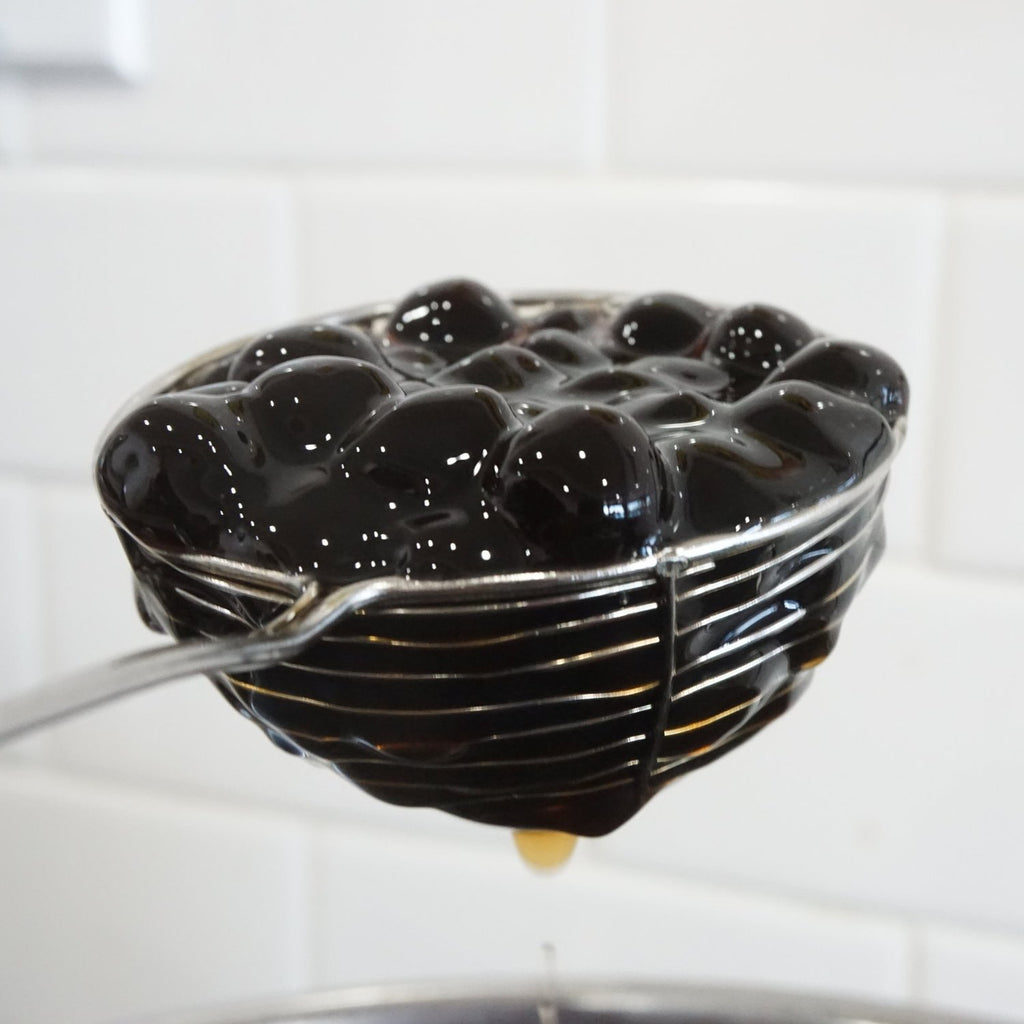 Honey Boba
Sweet, chewy, slightly warm, and flavored with real honey.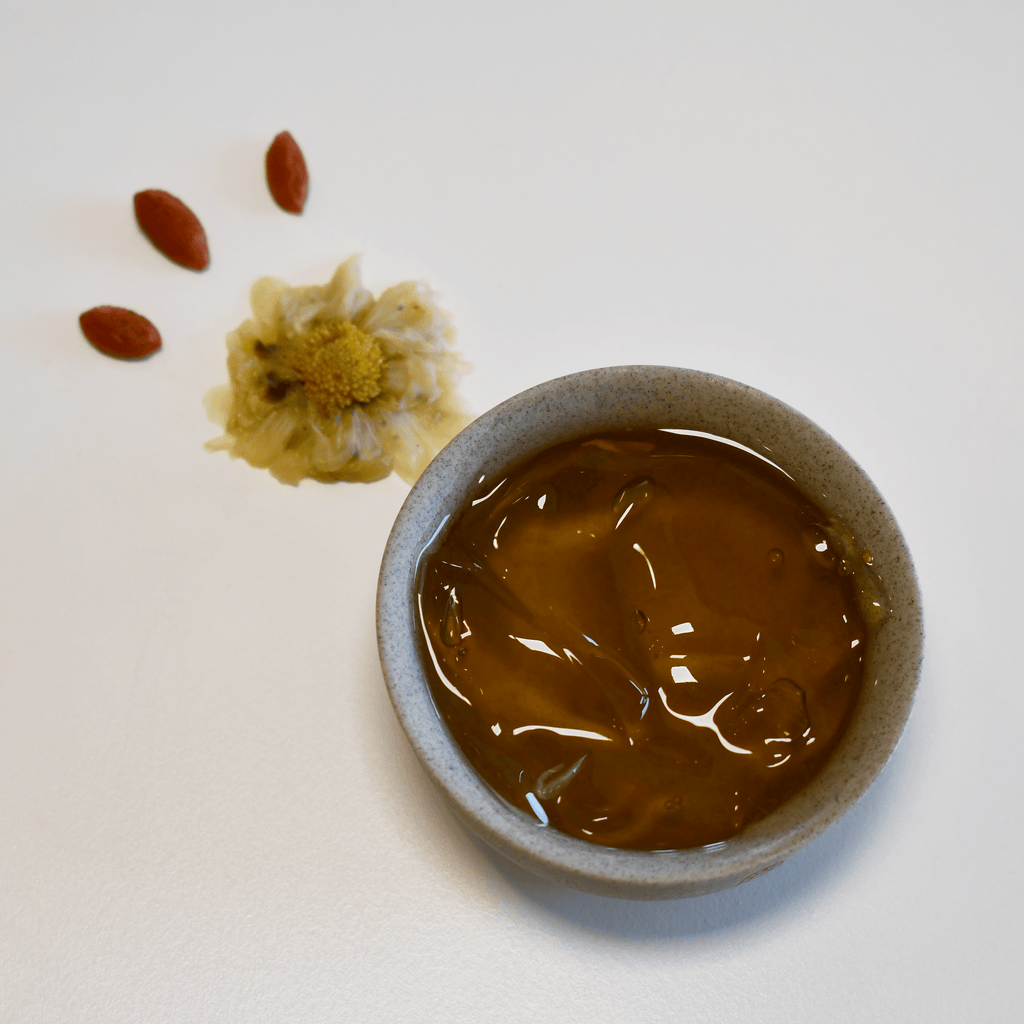 Chrysanthemum Jelly
Soft, light, and floral. Made from chrysanthemum, goji berry, and konjac. Lightly sweetened.
Chia Seeds
Incredibly nutritious and healthy.